Spectrum Unceded: How Indigenous people are Fighting for Digital Sovereignty in a Wireless World
News | 09/30/2022 9:48 am EDT
by Jenna Cocullo
At the frontier of the future Indigenous communities want to go from subscribers to owners
"The whole spectrum issue is about the blow up," Mark Buell, the director of Indigenous programs development for the Connect Humanity Fund told the Wire Report in a phone interview as he prepares for an Indigenous-focused telecommunications summit.
"There's so much work going on around spectrum sovereignty, both in Canada and the U.S., but I think the focus has really been on Canada."
Buell is in the midst of preparing panels for the sixth annual Indigenous Connectivity Summit where Indigenous leaders and stakeholders from both countries gather to discuss telecommunications and broadcasting policy developments, share stories on their own start-up businesses and community-led connectivity projects, and work together to develop formal policy recommendations for their respective governments to implement in order to advance Indigenous connectivity.
The idea of spectrum sovereignty has grown rapidly. Last year's connectivity summit, hosted by the Internet Society,  had one 15-minute lightning talk on spectrum. A few weeks before the conference, a couple of telecom academics had gotten together to virtually speak to a group of attendees on how they can participate in an Innovation, Science, and Economic Development (ISED) consultation regarding the resource.
Now at this year's summit – which will be hosted by the new Indigenous Connectivity Institute in Winnipeg, Man., at the end of October – there will be a whole new workshop and panel on Indigenous spectrum sovereignty added to the agenda.

Spectrum sovereignty is the idea that Indigenous communities should have exclusive rights to the electromagnetic spectrum that exists over their lands. Spectrum sovereignty fits into Indigenous reconciliation on several levels. In New Zealand, Māori see spectrum as a natural resource that was never ceded to the Crown and, therefore, the Indigenous peoples should have the autonomy to use that resource as they see fit and see the financial profits from using the resource.
In Mexico, spectrum sovereignty in the broadcasting sector ties into cultural reconciliation because it allows communities to tell their own stories and share their language. In the telecommunications sector it is also a question of economic reconciliation, as community-owned networks allow for more affordable connectivity and develops jobs for Indigenous peoples in the industry, and businesses can thrive in the digital era.
"If we truly support Indigenous reconciliation as a country, we often need to support Indigenous economic reconciliation. We need to be allowed to get into sectors like telecommunications to develop our own engagement and partnerships and businesses in the sector, and develop Indigenous capacity," Madeleine Redfern, the Chief Operating Officer at CanArctic Inuit Networks told the Wire Report in an interview this time last year.
Officially, Canada does not have any recognition of Indigenous rights to spectrum in its laws. However, the Canadian Truth and Reconciliation Committee's 94 calls to action and the United Nations Declaration on the Rights of Indigenous Peoples (UNDRIP) — which Canada officially aligned with earlier this year — both include articles to increase Indigenous-owned media to promote its language and culture.
Canada has long had "rural, remote and Indigenous" connectivity issues, and policies directed toward speeding up connection in those parts of the country, but according to Buell, and other stakeholders, it is time to separate the Indigenous from the other two.
"There's a unique policy and regulatory environment around Indigenous communities," Buell said.
"There's a lot of cultural protocols that need to be respected. Internet infrastructure is not just a matter of creating a new line of communication for the community. It's also an opportunity for economic development."
"When we cover things like building community networks one of the first things we do is to train people in the community to be able to work on those networks. For indigenous communities, it's great because you're creating employment, you're creating training opportunities for youth, and you're allowing people to stay in their home community," Buell said. "Plus there's the idea that it's a natural resource so it's covered by land claim agreements. Indigenous people should have had some level of control over it but the policies, the way they are now, really keep Indigenous communities out of the market for spectrum… Indigenous communities don't have quite a few million dollars sitting there to take advantage of in an auction." 
In July 2021, Government of Canada raked in more than $8.9 billion by auctioning off spectrum in the 3500 MHz band and places like Nunavut are still 100 per cent dependent on satellites with internet that is "not stable, not reliable, not secure, and not affordable."
That is how Redfern describes the internet in her home territory, including in its capital, Iqaluit.
In her former position as mayor of Iqaluit, Redfern had to plan her conference calls very carefully because overage costs for one virtual meeting, or a long-distance call, could come in at $100. To pay for the expenses, she has to ask the community for contributions. Even then, the purchase will get her unstable service.

In June, the whole nation got a glimpse of what it was like to live with disrupted service when Rogers Communications Inc. experienced an outage affecting its main brand as well as its flanker brands. That is what it is like in Iqaluit ever week when service goes down due to the weather. If it is cloudy or rainy, the debit machines will fail at the gas stations, coffee shops, and grocery stores. That becomes problematic for customers who do not carry cash and the business owners' ability to generate revenue.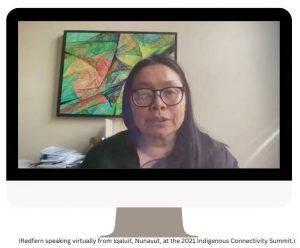 In some cases, telecommunications failures become a "human rights concern," Redfern said. There are instances when cut fibre optic lines in British Columbia or the Yukon kill the cell phone, or telephone, service in Iqaluit.
.
"So imagine being a community being told that if they have an emergency, and if they need the police or the fire department, that the only way to get that service is to drive, or somehow get that emergency responder to put out a fire. In the case of a break-and-enter or a violent situation, you're probably not able to leave that situation," Redfern said.
Skyrocketing costs for connectivity and poor service is not just a problem in the territories. During the COVID-19 pandemic, residential internet bills along the western coast of James Bay, Ont. came out to approximately $200 per month on average. The residents receive speeds equivalent to a DSL level offering – speeds of five megabits download and upload speeds up to 700 k upload.
Dave Cote, the general manager of Western James Bay Network said that up until 2010 there was no internet connection.
"We're playing a catch-up game right now. Right now we're able to run faster, because we have the fibre hookup now, which allows us to go and do things we couldn't do before," he said, adding that Timmins, Ont.,  had fibre to the home 10 years ago, and Toronto had that 15 years ago. 
"We're trying to play catch up with everything. And it is a fear that I have that through either lack of funding or just by being left out of decision making our communities will get left behind again."
The company hopes to dabble in wireless mobility but the cost to become a player is too high. Cote said initiatives like the tribal-priority window in the United States or the recognition of spectrum rights that Mexico and New Zealand implemented would speed up the journey, however, there is no political appetite in Canada.
Cote, who used to work for BCE Inc. as a network operations manager for Fibe said that compared to the United States, Canada's telecommunications companies have "way more" influence in government due to the lack of competition.
"I just don't know what level of commitment we'd see from other parties in government and the larger telcos because the larger telcos have dominated the market, and they've had their say, in what they've wanted, and the government has largely just said, 'okay, we'll give you what you want.'"
The United Nations' International Telecommunications Union, the global agency responsible for managing the radio-frequency spectrum and satellite orbit resources, describes spectrum as "a scarce but renewable public resource."  
Global policymakers, United States senators, and even Canada's former Minister of Industry, Tony Clement, referred to spectrum as "the oil of the 21st century."
The "smart-everything" world, also called the "fourth industrial revolution" by scholars and political experts, will require ubiquitous, permanent, high-speed connectivity. Spectrum is the resource needed for that connectivity. 
According to a 2019 federal government report accompanying the launch of the High-Speed Access for All: Canada's Connectivity Strategy, as of 2019, 54 per cent of rural Canadian households lacked access to broadband services meeting the 50/10 unlimited target despite that level of service being available to almost all households in urban areas. Sixty-five per cent of homes on First Nation reserves were found to be below the targets, while no households in Nunavut or the Northwest Territories had access to download speeds of 25 Mbps or greater. Prince Edward Island, Saskatchewan, and Manitoba had the lowest levels of access to high-speed internet among provinces, with 27 to 39 per cent of households lacking access to 50/10 unlimited.
In a report released earlier this year, the non-profit organization Council of Canadian Academies (CCA) stated that Canada's targets of reaching 50/10 unlimited speeds "are insufficient and will not meet the needs of rural, remote and Indigenous communities." 
The federal government has long argued that Indigenous businesses or communities interested in getting into the telecommunications sector should partner with Canada's big telecoms companies. Redfern said it is difficult to get Canada's big three – Bell, Rogers , and Telus Corp.,  to partner with Indigenous communities because it is not profitable. 
Allowing Indigenous peoples into the telecommunications and broadcasting sector includes approaches ranging from setting aside some of the spectrum (set-aside spectrum) for Indigenous communities to spectrum sovereignty. 
"If we had our own allocation then there would be a requirement for the telecommunications to partner with us," Redfern said. "But unfortunately, a lot of those companies will not be partnering with Indigenous communities."
"We need to be able to develop our own Indigenous partnerships and businesses in the sector develop Indigenous capacity," she said. 
Spectrum sovereignty is not only essential for telecommunications. Spô'zêm (Spuzzum) First Nation chief James Hobart said that a lack of high-speed internet in his communities means teenagers are missing out on time with the elders when one or the other is living off reserve. 
When it comes to broadcasting and cultural policy, the lack of Indigenous control of the spectrum used by broadcasters could mean that when urban Canada reaches the full potential of the promises of the fourth industrial revolution, rural Indigenous communities will be decades behind. Even now, artists have difficulty creating and consuming the same kind of content as southern Canadians, which Redern defines as Canadians living in the southern regions of Canada's provinces.
"It is very difficult for people to do anything similar to what southerners are doing – share files, photos and videos not to just consume content but to generate content. We have a number of our very creative artists doing language consultations, posting and creating videos – but those videos have to be sent, edited and uploaded to southern servers. So the rest of the south has easier access to our cultural art content than we do," Redfern said, adding that she had just organized a workshop on Indigenous knowledge, but video content was impossible.
The 2021 Indigenous Connectivity Summit Policy Recommendations, collectively developed by Indigenous leaders and other telecommunication stakeholders at the Indigenous Connectivity Summit, addressed many of these concerns. 
The recommendations fell into six categories: inclusivity,  community consultation, engagement; spectrum rights and sovereignty; engaging local capacity in Indigenous communities; infrastructure and ownership; beyond infrastructure: digital literacy, data sovereignty, and sustainability; affordability; and effective and accurate mapping.
The report, like a previous one in 2020, renewed calls for the government to find different ways of utilizing spectrum licences to improve Indigenous connectivity. 
"Spectrum, like water, is a critical natural resource for Indigenous communities," the report states. "There is already precedent for spectrum sovereignty in New Zealand, where  the Māori people were able to secure radio spectrum over their lands under the terms of an 1840 treaty with  European colonizers."
"Federal regulators," the report asserts about Canada, "must  therefore ensure that Indigenous governments, Indigenous-owned entities, and communities have first rights  to the spectrum over their lands."
The idea first came to prominence in New Zealand where Māori succeeded in getting it recognized as an unceded natural resource. Mexico has Indigenous rights to spectrum recognized in its telecommunications act, undergirded by an argument that the rights are essential to the preservation and promotion of Indigenous culture and language. 
The starting point for the Canadian government, according to most Indigenous stakeholders in Canada, would be to follow the lead of the United States which granted its Indigenous communities a priority window to claim spectrum before an auction.
A history of struggle for sovereignty over the airwaves: from Indigenous 'pirate' radio to the fight for digital spectrum
Buell said it is time Canada starts rethinking the way it allocates spectrum resources because "we haven't really undergone a major shift in thinking about how spectrum should be allocated in a very long time."
There are a lot of legacy policies around spectrum that date back to pre-internet days, Buell points out. Internet policies may not have a direct relationship with broadcasting policies but "it was born out of that," and the idea that it was the large broadcasting and telecommunications operators who would carry out the work, he said.
Buell said that the idea that communities might want to own spectrum was "not on the minds of people back then. The idea being that it would be those large telecommunications operators who would build out access," he said.
A look back at the history of some pirate (unlicensed) Indigenous radio stations in Canada highlights how Canada's past spectrum and broadcasting policies were viewed as a barrier to Indigenous participation in communication, forcing communities to take matters into their own hands.
Neskie Manuel, who was a Neskonlith Band councillor, part of the Secwepemc people (Shuswap, B.C.), wrote about his community pirate radio station in Islands of Resistance, an anthology of pirate (unlicensed) radio stations in Canada.
Secwepemc Radio – originally broadcast on the Neskonlith Reserve from July 2005 to June 2007 – was created without a licence from the CRTC because it was their position that Indigenous people did not give up their right to make use of spectrum to carry on their traditions, language and culture.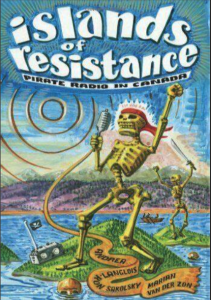 "Operating this radio station is an expression of who we are as a people; it is the modern version of the campfire where people would share stories. Many Secwepemc stories centre around the adventures of Coyote, the best traveller of the land. He is the best traveller of the land for many reasons, but the main reason is a gift that was given to him by the Creator, the gift of innovation. Coyote was warned by the Creator that this was a powerful gift and he must use it for good and to help the people. We are using this radio to decolonize our airspace, our minds and our hearts. We are not pirates, we are Secwepemc," Neskie Manuel wrote.
Charles Mostoller, from the Algonquin community of Barriere Lake (north of Montreal, Que.), wrote that a community-run radio station was important because the community's "way of life and language are in danger." 
"The youth of the community, who are spending less and less time in the bush and more time watching TV, are losing the richness of the elders' language, and with it, the elders' extensive bush knowledge. Forced by a lack of schools on the reserve, teenagers must leave the community to study in Val-D'or or Maniwaki, local towns each over 150 kilometres away. The older generations worry about the future of their language, especially when considering that Barriere Lake is one of only four communities in Québec where the youth continue to speak fluent Algonquin."
Mostoller recounts the story of establishing the station in 2008, noting that the community decided to go pirate because the CRTC's licensing process was viewed as lengthy, expensive and "designed for stations that have access to large amounts of funding."
Despite the CRTC cracking down on pirate stations due to frequency scarcity, the community decided to move ahead with its plan. Should it get noticed or challenged (which it didn't) they planned to claim protection under Section 35 of the Constitution Act of 1982, which guaranteed aboriginal rights. 
"Aboriginal rights are loosely defined but include rights to land, rights to hunt, religious rights, among many others, although the government contests whether aboriginal rights include the right to self-governance. Over the last two decades, many radio stations have been established on reserves throughout Canada, and those that cannot access a CRTC permit have claimed protection under Section 35," Mostoller writes.
The CRTC is undergoing efforts to modernize its broadcasting policies to be inclusive of Indigenous needs. 
To this day, Indigenous communities still feel the need for set-aside frequencies for Indigenous radio, and an Indigenous-run regulatory body.
In 2019, the CRTC launched a consultation process to co-develop a new Indigenous broadcasting policy with First Nations, Métis and Inuit broadcasters, content creators and audiences. The report noted that:
Certain participants expressed the desire to ensure that frequencies are set aside for Indigenous radio stations (similar to what has been done for Indigenous broadcasters in other countries) and to ensure there are opportunities to establish regional television stations or networks that specifically serve Indigenous communities.
"What You Said," the commission's 2021 report on the consultation, outlines key takeaways from the commission's 2019 early engagement sessions.
"Through this process, the goal is to modernize the existing regulatory framework so that the Canadian broadcasting system can better support the needs of Indigenous Peoples, now and in the future," the commission notes in the report.
According to the report, there are still many ongoing issues with outdated broadcasting infrastructure, radio stations operating in a negative revenue position, and difficulty reaching a mainstream audience.
Indigenous stakeholders outlined solutions such as improved funding, increasing mainstream media's quota for broadcasting Indigenous content by Indigenous artists and journalists, and set-aside spectrum .
"Some participants noted that the ideal scenario would be for Indigenous peoples to develop their own policies and be regulated by their own independent body, not by the CRTC. This would include sovereignty over radio frequencies, broadcasting in their own languages, and making decisions about their own content, instead of being governed by colonial-oriented regulations that often do not apply to the Indigenous community."
While broadcasting policies were first developed without Indigenous representation or ownership in mind, so were Canada's spectrum allocation policies. Most of the history of spectrum management has centered around its early uses – for broadcasting and telecommunications purposes.
The first two decades of wireless communications in Canada – after Guglielmo Marconi famously sent the letter "S" in morse code wirelessly – "were characterized by rampant signal interference and poor coordination between Canadian and American governments," writes Gregory Taylor, the principal researcher for Canadian Spectrum Policy Research and a professor at the University of Calgary.
In 1912 the United States enacted the Radio Act, which left its Department of Commerce with no authority to restrict or deny radio licences. Canada and the United States had no official rules, making interference between the two countries commonplace. In the following several decades, Canada was given some exclusive spectrum channels and shared others with its southern neighbour,  in what Taylor describes as a "gentleman's agreement."
"The ad hoc nature of the early years of spectrum management served to legitimize the place of government oversight of this resource for the next several decades," Taylor states.
During this time, as spectrum policy was developing, Indigenous peoples elsewhere were taking notice of their exclusion from the framework, especially in New Zealand.
In 2018 the CRTC awarded one of its prizes for Excellence in Policy Research to Julia Szwarc, a master's student at the University of Ottawa. She concluded that "it is important that any new policy respects Indigenous rights to self-determination, and in some areas, self-governance. It may be that Indigenous peoples reject the CRTC's authority over their airwaves because spectrum was never ceded by Indigenous peoples in Canada and because Indigenous peoples were not included or consulted in the creation of the CRTC."
'Spectrum was never ceded': How Canada is far behind the rest of the world in recognizing Indigenous peoples rights to spectrum
Szwarc points to the Radio Spectrum Waitangi Tribunal decision of 1999 in New Zealand, which she argues has the most direct implications for Canadian common law. The decision recognized that Māori, the Indigenous peoples of New Zealand, "had a greater right to use the newly discovered electromagnetic spectrum than the general public."
The default method of allocating the spectrum is primarily through auctions. New Zealand pioneered spectrum auctioning in 1996.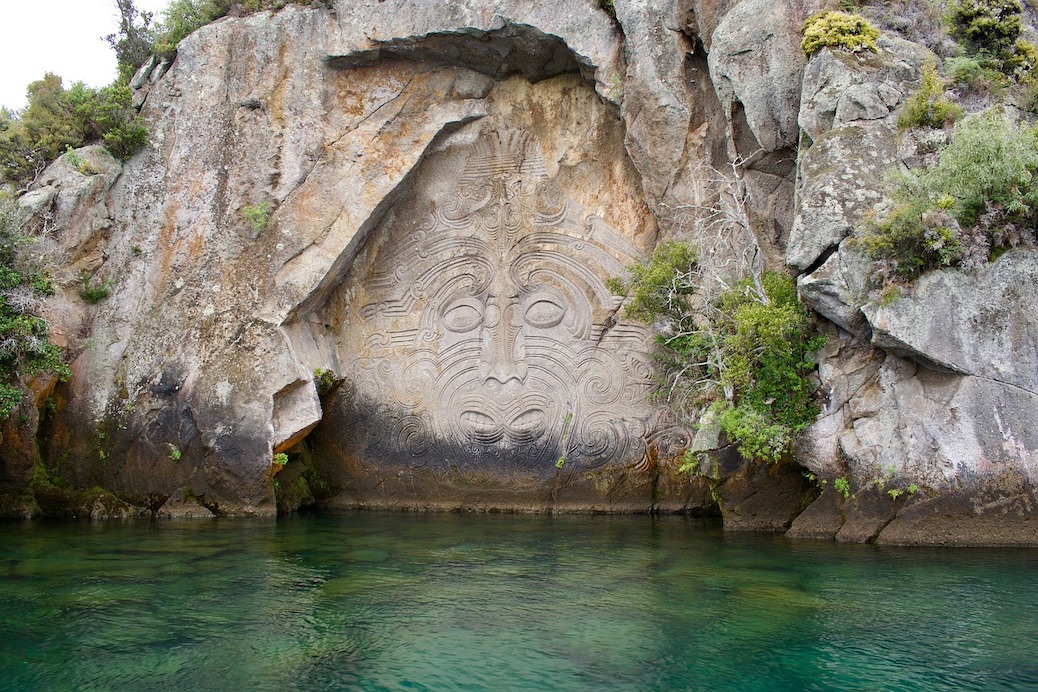 Between 1984 and 1990, and amid a period of economic turmoil, the governing Labour Party turned to privatization and deregulation.
"An early step in this process was to separate the post office into three entities—a state-owned telephone company, a state-owned postal company, and a spectrum regulator. Before that, the post office, a major spectrum user, had also been the spectrum regulator," writes academic Charles Jackson.
In 1989 the government enacted a new statute, the Radio Communications Act, which created the ability for the Crown to establish spectrum management rights – 20-year rights for privately-held entities.
New Zealand was the first country in the world to auction telecommunications spectrum. It was followed very closely by other countries, such as the United States which used New Zealand as the pilot.
"Essentially what it was doing was privatizing spectrum and made it become a tradable asset," Antony Royal, CEO of the Interim Māori Spectrum Commission said.
"Māori objected to the idea of the Crown making an assumption that it owns all of the spectrum management and that it could then create management rights and then proceed to sell them. So that was the premise of the objection by Māori," Royal said.
The New Zealand Māori council turned to the Treaty of Waitangi, an agreement made in 1840 between the British Crown and approximately 540 Māori rangatira (chiefs). The Māori version of the treaty guaranteed 'tino rangatiratanga' over 'taonga' which means full authority over treasured possessions, including intangible things.  
"Our argument was that spectrum was one of those possessions that was never ceded to the crown," Royal said.
In 1999, it was individual, Rangiaho Everton, who officially took the Māori claims to the Waitangi Tribunal, a permanent commission of inquiry established in 1975 and charged with investigating and making recommendations on claims brought by Māori against the Crown since 1840.
"We claimed at that tribunal that Māori had an interest in spectrum and the Crown couldn't create these rights without reference to Māori."
In March 1999, through a freedom of information request, Māori found a "buried government report," commissioned by the Ministry of Māori Development, according to news reports from the New Zealand Herald.
The report asserted that Māori have a right to "at least 50 per cent" of the nation's radio frequencies and called the then-upcoming 2GHz spectrum auction a "once-in-a-lifetime opportunity" that "Māori should participate in."
Everton and her counsel – Helen Cull, Maui Solomon, and Leo Watson – successfully used the report as grounds to halt the planned auction. The Waitangi Tribunal recommended the government postpone until "a fair and equitable" share could be set aside for Māori. Even within the tribunal, the determination raised debate. One judge, P.J. Savage, argued against it, claiming there was not necessarily a case for property rights because radio waves were unknown back when the 1840 agreement was signed.
The then-Communications Minister Maurice Williamson agreed to postpone the auction by three months, but refused to enter into interim negotiations, insisting that the Waitangi Tribunal go straight to a hearing on the matter.
On July 1, 1999 Everton and her counsel, backed by the ​​New Zealand Māori  Council, gained something of a victory after the tribunal found that the Crown should compensate Māori for its failure to consult them about the sale of the airwaves. According to the decision, the Radio Communications Act violated the Waitangi Treaty because it excluded Māori interests.
Language preservation played a key role in that decision.
"Māori have a right to a fair and equitable share in the spectrum, especially where the Crown has an obligation to promote and protect Māori language and culture," the report reads.
Judge Savage, who had originally written the dissenting opinion that there was no case for property rights, conceded that the Crown was guilty of an "aggravated breach" of its treaty because "the lack of Māori involvement in radio spectrum allocation was extremely damaging for the Māori language," the New Zealand Herald reported. 
The tribunal also asserted that Māori should be compensated for revenue gained from previously sold spectrum licences and a trust should be set up.
"The whole assumption that spectrum is vested in the Crown has to be revised," the report stated.
The government chose to ignore the findings of the report and instead, in 2000, set up a trust (Te Huarahi Tika Trust) and the rights to purchase spectrum that would be used for 3G technology. The gesture also came with a five per cent discount to the average auction price.
"So it wasn't handing over rights. It wasn't acknowledging Māori had rights. But it allowed Māori to purchase spectrum at a discount," Royal said.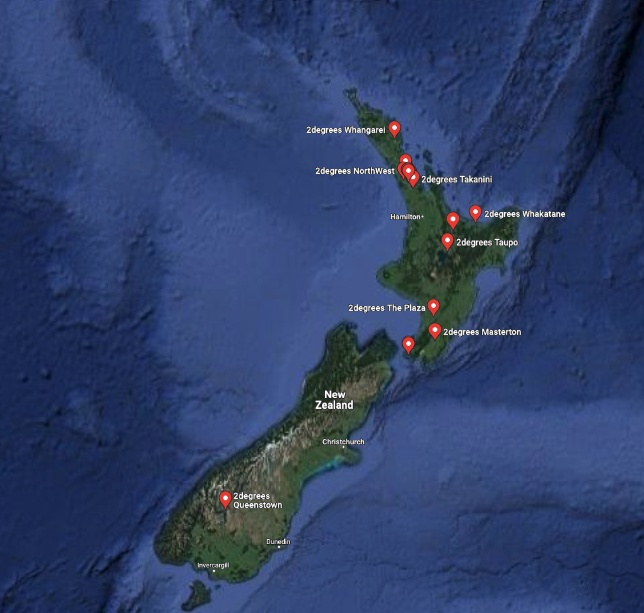 The Te Huarahi Tika Trust established a holding company, Hautaki, to purchase management rights over 3G spectrum and pursue the commercial development of these rights on behalf of Māori. The result was that it was able to end New Zealand's duopoly in the telecom sector by introducing a third player. At the time, New Zealand had only two telecommunications companies, Vodafone and Telecom (now Spark New Zealand), and consequently the highest prices in the world for mobile phones. 
After much negotiating around regulations and locations of cellphone towers, the individuals involved in Hautaki, such as Royal, managed to birth another player in the industry with a business called 2Degrees Mobile which launched in Aug. 2009. 
Royal, who sat on the board of 2Degrees Mobile, said that the presence of a third competitor has "dramatically" decreased prices as a result of a more efficient and competitive marketplace.
According to the New Zealand government's Annual Telecommunication Monitoring Report, 2010, the growing churn rate between carriers when 2Degrees entered the market "was an indicator of more effective competition."  The number of mobile numbers ported went from 2,000 to 6,000 pre-August 2009 to between 8,000 and 18,000 per month since 2Degree's launch. The company managed to take up eight per cent of the market share by subscriber. 
A 2011 economic study on 2Degrees entry into the market, prepared by Venture Consulting, found that prior to the company's launch, the standard prepaid rate in New Zealand was NZ $0.89 per minute, yet 2Degrees "immediately made an impact" by introducing standard rates of NZ $0.44 per minute. 2Degrees was the first in the market to enable customers to carry over unused minutes through to the next month, and offered businesses the "only available" unlimited calling plan in the market for NZ $149 per month. The report noted that the two incumbents quickly followed suit by either lowering their prices or upping the GBs offered, to match 2Degrees.
"What we say is that through that very limited offer by the Crown, Māori have turned that around and brought benefits to New Zealand in terms of billions of dollars by bringing competition to the marketplace," Royal said.
Royal said that over time Māori investors through Hautaki have lost their direct interest in the company. Earlier this year New Zealand's Commerce Commission approved Voyage Digital (NZ) Limited's acquisition of 2Degrees Mobile. Its parent company is  Voyage Australia Holdings Pty Limited, which owns and operates independent voice and data networks and it ultimately belongs to Vocus Group Limited, an international telecommunications company headquartered in Australia.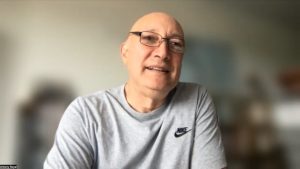 "But nevertheless through the efforts of Māori we made a really significant contribution," Royal said.
In 2012, the government announced it planned to auction off spectrum used for 4G. Prior to the auction, the Māori Spectrum Coalition, which was formed by the claimants and intervenors in the Waitangi Tribunal – requested to acquire some of the spectrum. Then-Minister for Communications and Information Technology, Amy Adams, sent a letter to Māori stakeholders, on Sept. 20, 2012, informing them that she had no intention of recommending that the government change its views to acknowledge that spectrum is a taonga.
The Māori request was refused but the government set-aside a $30 million digital development fund for investing in Māori digital technology companies. However, instead of giving the money directly to Māori, the government department decided it would control how the funds were being spent. Royal said Māori Spectrum Working Group are still negotiating for those funds to date. 
In 2019 the New Zealand government announced it would auction off the spectrum bands used for 5G deployment. The Māori Spectrum Working Group was then established so stakeholders could go back to the ministers arguing that it could not auction off the resource without reference to Māori.
"The government at the time said 'well we're sick of you coming to tell us this every time we auction spectrum so how about we come up with an arrangement we can both live with,'" Royal said.
Since 2019 the Māori Spectrum Working Group have been negotiating an arrangement with the government that states that they will participate in the telecommunications sector. Part of that came to a resolution this February when both parties, specifically the government and the Māori Spectrum Working Group, signed a Memorandum of Understanding (MoU) which states that the Crown will allocate some radio spectrum — defined in the MoU as the range of electromagnetic frequencies lower than 3000 gigahertz — to Māori for free. The government will also work to create legislation to establish and give effect to a permanent Māori Spectrum Entity (MSE).
"The Crown will allocate to the MSE to be held for the benefit of all Māori at no cost 20% of all future Commercial Spectrum allocations that are allocated using the Management Rights regime, or any regime that might in the future replace the Management Rights regime," the MoU states.
The agreement also led to the Interim Māori Spectrum Commission which will eventually turn into the permanent Māori Spectrum Entity once legislation is established. The MSE will be allocated five years of operating costs covered by the government. 
According to the MoU the new  Māori Spectrum Entity is intended to "be an influential and a significant participant in the telecommunications sector; and enable Māori participation and development in the telecommunications sector by:  helping to create a pipeline of skills and capability for Māori; and helping to provide opportunities for jobs, businesses, innovation and partnering in spectrum-related activities."
The interim group is already negotiating immediate allocations for 2,100 GHz, 2,300 GHz spectrum and 100 MHz of the 3,500 GHz spectrum block, Royal said.
The only downside of the agreement means Māori could be waiting up to 20 years for some bands of spectrum as licences were just renewed, however, Royal who is supportive of the arrangement noted that "20 years is nothing when we've been let this far down the line."
Māori have also become an "integral part" of the spectrum legislative framework process. Instead of responding to proposed policy changes through regular consultation comments, Māori will get to put their views directly to the minister, Royal said.
The Crown did note in the memordanum of understand that it "does not accept the conclusions and recommendations of the Wai 776 report [the Waitangi Tribunal report], and in particular does not accept that radio spectrum is a taonga."
Mexico's Adriana Labardini Inzunza does not believe that the airwaves are a natural resource either, arguing that it takes two pieces of technology, —an electronic transmitter and electronic receiver — therefore human intervention, to create the waves. Instead, the issue of spectrum access in Indigenous communities is about an unfair distribution of a public resource. In Mexico, the Indigenous population advocated for more sovereignty over the airwaves using another means: the right to protect Indigenous culture.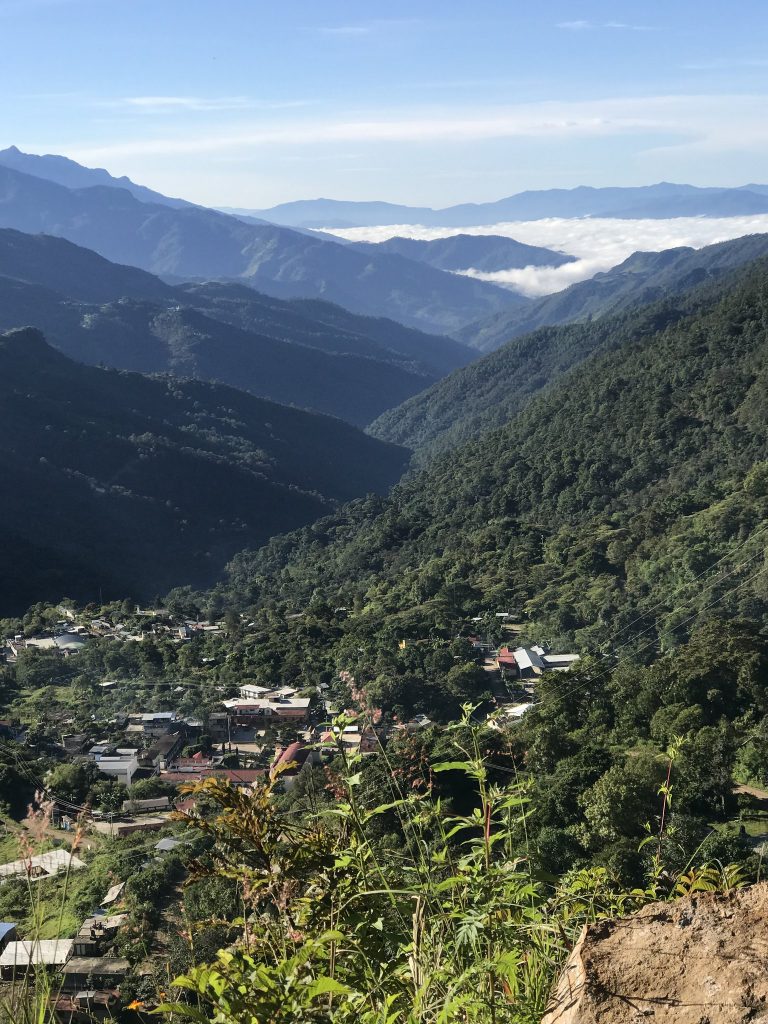 Inzunza is an independent public interest lawyer specialized in information and communications technology, and a former commissioner for the Federal Telecommunications Institute (IFT) – an autonomous body that regulates competition and development of telecommunications and broadcasting in Mexico. The IFT issues administrative regulations, licences and authorisations on telecommunications and broadcasting matters and decides on the renewal, modification or revocation of licences, among other things.
In Mexico in 2014, after decades of fighting for access to spectrum licences for both community media and community networks, Indigenous advocates finally won the right to have community spectrum licences guaranteed in the constitution — specifically Indigenous-use licences for any kind of network or service, including wireless telecommunications and broadcast media.
Mexico's ​​Federal Communications and Broadcasting Law states that "a sole concession shall be required to provide all manner of public broadcasting and telecommunications services." A concession agreement in this case is essentially a contract between a company, individual or other type of property owner with the government to operate in federally-controlled spaces. The law, which was amended in 2014 to include provisions for Indigenous communities, reads that concessions may be provided for public, private, and commercial use as well as social use. Under the latter is where Indigenous rights fall.
"Concessions for Indigenous social use purposes may be granted to Indigenous peoples and communities throughout the country in accordance with the guidelines issued by the [Federal Telecommunications] Institute and shall target the promotion, development, and preservation of their languages and culture, knowledge promoting their traditions, internal rules and principles respecting gender equality, allowing Indigenous women to participate in the objectives for which the concession was requested, and other elements constituting indigenous cultures and identities," the legislation reads.
Inzunza said Mexico's laws tie into UNDRIP's calls to support Indigenous media. The country's 2001 constitution also reads that, "in order to eliminate the scarcities and backwardness affecting indigenous towns and communities, authorities are obliged to: extend the communication infrastructure, enabling integration of communities to the rest of the country, by constructing and expanding transportation routes and telecommunication means. Also, authorities are obliged to develop the conditions required so that indigenous peoples and communities may acquire, operate and manage media, in accordance with the law."
As a result, the Mexican government must invite its Indigenous nations to participate in any decisions over spectrum because spectrum allocation is one of the means of guaranteeing the conditions for Indigenous people to operate their own media, and it was a main driver in the changes to Mexico's telecommunication laws.
"So it was a matter of principle,"  said Inzunza. "Because of the human rights of Indigenous people to have their own communications in their territories and their internationally recognized right to preserve their own language, culture and territories — and therefore have a right to own their own media to manage their own networks, content and services."
In 2015, the IFT set apart a reserve fund for Indigenous radio stations — 10 per cent of the FM band set aside for Indigenous radio projects, AM was not included because of high costs and lower demand. Broadcast television was also excluded from the fund because of the costs associated with launching digital television.
"Auctions work for commercial spectrum only. Auctions make sense only when there's more demand than supply," said Inuzana. "For remote and rural areas where there are no services, where nobody's using the spectrum, or there's no risk of interference, auctioning spectrum would be a nuisance and it would be a proceeding that would leave people behind. It would leave people out of the possibility of freedom of speech and access to information."
She said social broadcasters or telecommunication companies with a social purpose, such as providing affordable services in areas where the government and commercial entities have failed to do so, deserve the spectrum for free.
"So they have a right to this autonomy to self-manage networks and media and to prioritize in a different manner — which content, which languages, which purposes of those networks will meet the community's needs and demands," she said.
​IFT decided to issue community radio licences and Indigenous radio licences, but according to Inzunza's analysis, the offering amounts to very little.
The government issued only 20 Indigenous radio licences throughout the whole country compared with the "several thousands" of commercially issued licences throughout the country.
"It's just nothing when we have over 64 Indigenous languages, and the same amount of ethnicities, and a population between eight and 12 million Indigenous people in this country. It is around 10 per cent of the population of Mexico. But 10 per cent is still quite a bit," she said. "So there is what I call an uneven distribution of public resources like spectrum."
Inuzana called the IFT's progress "big moves," but noted that there is still work to be done for the non-profit broadcasting sector, which is largely the space in which the Indigenous people operate. Inuzana said the real radical changes came in the telecommunications side of things.
Altán, the country's main network provider, similar to Canada's Bell or Rogers, holds all the commercial licences in the 90 Mhz band and is only required to distribute services to 92.2 per cent of the population. Inzunza notes that the majority of the Indigenous population in Mexico still lives in its original territories. These areas comprise about eight per cent  of the small rural communities that Altán will choose to leave out. The incumbent will also hold its licence for 20 years.
A 2018 IFT report surveying Indigenous peoples' mobile service coverage  found that only 16 out of 66 Indigenous peoples had 100 per cent  mobile service coverage.
In 2016, 16 ​communities in the state of Oaxaca formed the non-profit ​​Indigenous Community Telecommunications (Telecomunicaciones Indígenas Comunitarias, TIC) which had the goal of forming a telecommunications network. TIC was granted the first Indigenous social telecommunication concession to manage and operate its own cell phone networks. At the end of 2019, it received spectrum in the 10 GHz band to switch its network to 4G.
With the spectrum obtained in 2016, TCI built a 2G cellular network with the organizational and legal support of two NGOs — Rhizomatica and Redes A.C. Redes helps communities engage in projects that foster sustainable development. Inuzana is a member of Rhizomatica which facilitates the construction and maintenance of infrastructure for non-profits (including TIC's network) as well as engages in regulatory activism, the development of decentralized telecommunications infrastructure, and community training.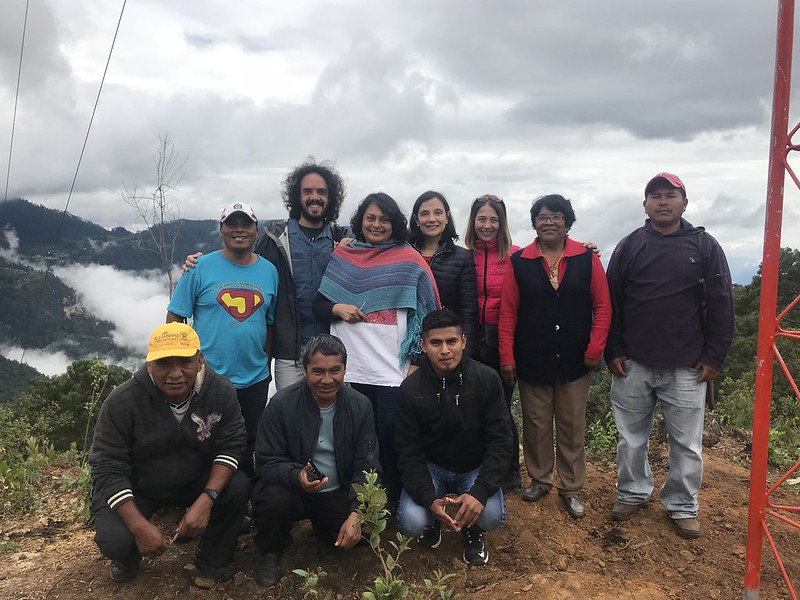 Adriana Inzuna (centre, top row) visiting Santiago Nuyoó, Oaxaca, Mexico on Sept. 29, 2018. / photo Adriana Labardini Inzunza via Association for Progressive Communications' Flickr.)
According to TIC's website, organized communities become owners and are in charge of operating and managing the infrastructure of their local cellular network. TIC authorizes the use of the frequencies provided by the IFT. Local messages and calls (which are unlimited) are handled within the network. Long-distance calls to Mexico and the world require an Internet protocol, for which the community hires a provider. Users pay a monthly fee agreed between TIC and the community.
After the communities proved they had good governance and an effective decision-making process in place, Rhizomatica and Redes helped build the architecture needed (Mexico is the only major country in the Americas not to have a universal service fund, according to Inuzana). And more importantly, they trained the community on how to maintain the network.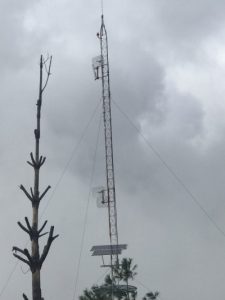 "When you empower communities through knowledge and training, then they become even more autonomous and they can start any kind of project for the wealth of the community," said Inuanza.
When TIC's first projects were deemed a success, it was granted the right to own the spectrum for 15 years. Previously it was operating on an experimental licence. It now also operates in the rural and Indigenous communities in the states of  Guerrero, Puebla, Chiapas and Veracruz.
She said it was unprecedented to have a community come together to apply for an Indigenous spectrum licence for a cellular network. The other licences that were previously granted outside of auction were all for broadcasting purposes, mainly radio.
Free Indigenous spectrum in Mexico is open for any spectrum band for any use, such as 5G and 6G technologies, but Inzunza said communities are still far away from achieving that goal. Most of the terrains in TIC's coverage area are mountainous, rainy, covered by forests and the communities have poor electricity, making network upgrades expensive.
Right now TCI is developing 4G capabilities with its communities. It was only in Jan. 2021 when TIC actually won its rights, through Mexico's supreme court, to have the spectrum acquired in 2019 for free. The IFT'S fee policies around the 10GHz band did not distinguish between community or commercial providers and so it requested annual payments of one million pesos (approximately CAD $67,000) which would have financially destroyed the non-profit.
TIC won its case with arguments that its operations are not-for-profit, therefore, it should not have to pay fees if it does not engage in commercial exploitation and that it is a constitutional right to have Indigenous culture protected. The court case also set a legal precedent for local communities to operate their own telecommunications services for free under social use concession licenses.
In the United States, Indigenous Communities are given free spectrum through its tribal priority window.
In 2018 the U.S. Federal Communications Commission (FCC) opened up an opportunity for rural tribes to apply to get some of the 2.5 GHz spectrum over tribal land for free.
The 2.5 GHz band is suitable for both mobile coverage and fixed point-to-point uses, and is currently used to provide broadband service by legacy educational licensees and commercial providers,
Any federally recognized Tribe or Alaska Native Village was eligible to apply for spectrum in the Rural Tribal Window. Consortia of federally recognized Tribes and/or Native Villages, or other entities controlled and majority owned by such Tribes or consortiums, were also eligible to apply.
The initiative has its roots in the FCC's Native Nations Broadband Task Force, formed in March 2011 as part of its efforts to ensure that the concerns of "Tribal" governments are considered in its proceedings. The task force is comprised of senior commission staff and elected or appointed leaders from federally recognized Tribal governments or governmental entities.
(The FCC's Office of Native Affairs and Policy chose to rename the task force in 2018 to Native Nations Communications Task Force to reflect communications issues beyond broadband.)
Through recommendations from the task force, the rural Tribal Priority Window was created. "Tribal land," for the purpose of the priority window means any federally recognized Tribes' reservation, including former reservations established pursuant to the Alaska Native Claims Settlement Act or Indian Allotments. "Rural" is defined as a non-urbanized area with a population of less than 50,000 people, according to Census Bureau data.
"Applicants in the Rural Tribal Window may designate their own desired license areas, so long as the entire area is rural Tribal land, and the applicant has a local presence in the area," according to the rules for the priority window.
The priority window application process opened up in Feb. 2020 and closed in Sept. 2020 (a three-month extension was granted due to challenges from the COVID-19 pandemic).
The FCC received more than 400 applications and approved, in its first round, 154 for the exclusive use of up to 117.5 megahertz of 2.5 GHz band spectrum, with an additional 22 approved in January 2021 and six more several months later.
Given that the licences were only recently issued, it is too early to tell the outcomes of the initiative but its process has already raised some red flags among stakeholders.
Darrah Blackwater, a University of Arizona law graduate who studied Indigenous law and telecommunications law,  in a phone interview with the Wire Report said that ​​many nations whom the FCC have "arbitrarily designated urban," are not eligible to apply.
"And so there were some issues with that. I mean, overall it was a good opportunity for some tribes to access some spectrum over their land to offer broadband services. But there were a lot of issues with it. In that one it was only for tribes in rural areas, which is a really arbitrary distinction," she said.
Blackwater argued that spectrum sovereignty should not just be about bridging the gap between rural and urban areas, but rather about allowing "native nations" to have access to a natural resource that was stolen, and to recognize nations' authority to govern their own resources. In addition, native nations don't make any money off the spectrum that fold over their land, "and that's one of the huge problems of not having spectrum sovereignty," said Blackwater.
John Garcia, the Minister of Commerce, 2nd Deputy Head of State, Nation of Hawai'i also took issue with the priority window because the Indigenous peoples living in Hawaii are not officially recognized by the United States and, therefore, were ineligible for the priority window.
On 45 acres of land on the small island of Oahu, in the village of Pu'uhonua o Waimanalo, a group of native people in Hawaii formed their own sovereign nation and, but have had trouble gaining resources from the State of Hawaii or the federal government. The people of Waimanalo were responding to a 1993 apology issued by the American government for overthrowing the Hawaiian Kingdom a century before in which it admitted that native Hawaiian people never relinquished their country.
Garcia said that it was only possible to develop the network with help from the Internet Society because native Hawaiians are not federally recognized.
Garcia said the community only had a few mobile hotspots at local businesses prior to establishing its own network in 2019.  The people of Waimanalo were able to gain access to fibre backhaul from Hawaiian Telecom, a local provider in the state.
"It's really a shift from being just the subscribers to real ownership," he said.
Canadian policies: "a relic from the past?"
Royal said there is a "whole range of things at stake" if Canada or other countries deny Indigenous groups access to spectrum. Indigenous groups are already using 5G technologies to detect changes in the climate, and doctors are expected to do virtual surgeries with 6G technology, which is especially important for remote areas that face barriers to healthcare access.
Even though New Zealand's view on spectrum is seen as the ideal policy objective for Indigenous communities to advocate for in Canada, the FCC's approach is seen as the quickest and most effective way to gain sovereignty over the airwaves.
"I think picking up where the FCC left off with the priority window… is the first step. It was a tremendously successful program, with hundreds of tribes having received licences to operate on that spectrum. So that will be the first step," Buell said.
"And then depending where the spectrum of sovereignty discussions go, there needs to be a complete briefing on how spectrum is allocated if it is deemed to be a natural resource that is covered under land claim agreements or treaties because rights to access that spectrum suddenly becomes much different."
In November of 2021, Spô'zêm (Spuzzum) First Nation and 61 signatory nations sent a letter to Innovation Minister François-Philippe Champagne requesting that the government update its policies and follow the FCC's lead b1y giving "Indigenous First Nation communities' rights to priority access to unused spectrum over their land;" and making unused spectrum over Indigenous lands licensed for Indigenous use. It also called for a requirement for Canada's telecom companies to subordinate license their unused spectrum over Indigenous lands to the communities for their use. 
In 2019 the B.C. provincial government signed into law the Declaration on the Rights of Indigenous Peoples Act (DRIPA), which establishes UNDRIP as the province's framework for reconciliation.
"The province of B.C. signing DRIPA into legislation in 2019 acknowledges Indigenous Peoples never relinquished title on their land, nor the airspace above. It is our inherent right to utilize all resources available for us to sustain our well-being along with our fellow relatives who share our lands and all that is within them," the signatories wrote.
Champagne declined an interview on Canada's telecommunications policies in relation to Indigenous reconciliation; however, Innovation, Science and Economic Development Canada (ISED) senior communications manager Laurie Bouchard told the Wire Report in an email that ISED is increasing engagement with Indigenous partners to "identify barriers they face in accessing spectrum, to collaborate on solutions, and to improve relationships and build trust."Regarding spectrum, the government is seeking feedback on its Non-competitive Local Licensing (NCLL) consultation and 2022-2026 Spectrum Outlook, with comments due in mid- and late-October, respectively.
"Our government understands that closing the connectivity gaps Indigenous peoples face in Canada is crucial to reconciliation, and Indigenous partners have told us that spectrum consultation needs to be more accessible to their communities," Bouchard said.
"Therefore, we have increased engagement with Indigenous partners to identify barriers they face in accessing spectrum, to collaborate on solutions, and to improve relationships and build trust."
The non-competitive local licensing framework applies to spectrum in the 3900-3980 MHz band and portions of the 26, 28, and 38 GHz bands (mmWave bands). The government's proposal on NCL framework, put forward in August, noted that non-competitive licensing "and the localized licensing approach, is uniquely suited to provide access to spectrum that can support connectivity to Indigenous communities."
It cited the FCC priority window and the Te Hurrahi Tika Trust in New Zealand, which helped launch 2Degrees Mobile. ISED is seeking comments on the best approaches that would make the NCL licensing "accessible for Indigenous service providers, businesses and communities seeking access to spectrum that covers areas they want to service." It is also seeking comment on "how it should define a licence applicant as Indigenous when developing policies to increase accessibility to spectrum for Indigenous service providers, businesses and communities." 
In regard to the latter, it is considering defining an ​ Indigenous business as a band as defined by the Indian Act; a sole proprietorship; a limited company; a co-operative; a partnership; and/or a not-for-profit organization in which Indigenous persons have at least 51 per cent ownership and control. This is part of the definition and criteria the government applies when awarding contracts to Indigenous businesses. 
"Indigenous participants' views will be key to getting this policy right as it will create an opportunity for Indigenous service providers, businesses, and communities to get access to 5G spectrum quickly and easily," Bouchard said.
With regard to the 2022-2026 spectrum outlook, the government cited "Indigenous connectivity" as a key policy theme moving forward. 
"Indigenous service providers, businesses, and communities have called for more inclusive and collaborative ways of assigning spectrum over their territories. Indigenous advocates have pointed out that when fibre optic lines are damaged, cell phone service in remote regions is compromised, and this can be dangerous in life-threatening emergency situations," the outlook read, citing the Wire Reports article on the matter.
"Additional spectrum can build redundancy in connectivity infrastructure, allowing communities to stay connected using wireless networks when wired infrastructure is temporarily non-functional,"
In it's spectrum outlook, ISED cited the cases in Mexico, the United States and New Zealand as notable advancements made in the international landscape regarding Indigenous access to spectrum but did not state which approach it finds best suites Canada and its Indigenous peoples. ISED reiterated its commitment to meaningfully engage with Indigenous stakeholders and use spectrum policy to advance economic reconciliation.
In the proposal, the department also noted that it is "considering the role that emerging technologies such as LEO satellite technologies can play in connecting communities where fibre lines may not be feasible. For instance, by deploying LEO satellite technology, the 3,000-person community of Pikangikum First Nation successfully connected its citizens to advanced broadband services."
ISED is already taking steps toward the FCC's approach by giving Spuzzum access to some ultra-high frequency (UHF) spectrum.
ISED issued licences in the UHF range – used for over-the-air T.V. broadcasting and remote rural broadband systems (RRBS). In 2014 it placed a moratorium on new applications for RRBS licences because it wanted to repurpose the 600 MHz band.
The department issued the licences to Advinitive, a communications solutions company that uses wireless spectrum frequencies to develop services to remote under-served locations, to develop high-speed internet four communities in Canada's west. The licences will last for five years and Advinitive will have to reapply after that period.
Spuzzum chief James Hobart wants the same access for his community.
Hobart said that they were told by ISED that spectrum would be obsolete and were encouraged to look to StarLink or an incumbent partnership. 
Bouchard also pointed to funding initiatives already in place such as the Universal Broadband Fund (UBF) Rapid Response Stream, which was created to fund shovel-ready broadband projects. 
Bouchard said the fund has announced 198 projects that are now underway and will benefit as many as 24,000 Indigenous households. The 24,000 Indigenous households comes from 47 out of the 198 announced projects.
Within the UBF, the government provided up to $50 million for mobile Internet projects that primarily benefit Indigenous peoples, including an investment to provide 100 per cent mobile coverage along British Columbia's Highway of Tears," Bouchard said.
Hobart said funding opportunities and partnerships with Canada's telecommunications incumbents is not the best path forward for Indigenous nations because it takes a long-time to actually get connected and it does not solve the issue of ownership.
Hobart said his project can be done within the next six months and it is "way cheaper if they just released the spectrum."
"We know that we should be included in the conversations around the release of the spectrum and the new permitting laws, but they're skirting around that, so Canada is not being very friendly right now. But this pilot project, we needed it in order to prove to the other First Nations that are waiting to watch it, that it's going to work, and so we're sitting here in this push-and-pull relationship with Canada," he said.
The Broadcasting and Telecommunications Review Panel's 2020 report called on the government to update its telecommunications laws as soon as possible. The report does not stipulate many recommendations in regard to Indigenous peoples in telecoms, other than that "the federal government engage with Indigenous Peoples and communities on how broadband expansion should be implemented in Indigenous communities and other related issues, such as Indigenous ownership of broadband networks."
Buell said the moment to get this right with Canada is when it updates its Telecommunications Act. 
"I think an update on the Telecommunications Act is essential right now to getting these things right. And hopefully, when that happens, there's a recognition that non-traditional operators, Indigenous networks, municipalities, and community networks are an integral part of Canadian access to affordable and high-quality internet," he said. "Right now, it's a relic from the past."
— Correction: A previous version of this article incorrectly stated that Spuzzum First Nation was part of the four communities involved in ISED's pilot project to release spectrum in the UHF range.