Election 2019: watch for price caps, Netflix regs, Huawei ban
News | 09/10/2019 12:03 pm EDT
Even before the federal election campaign officially kicked off, telecom price caps already emerged as a proposal that, if implemented, would reverse a decades-long policy trend in Canada and diverge from international norms.
Even some of those who would welcome the idea are taken aback. As recently as six months ago, bringing up price regulation would have been "crazy talk," Public Interest Advocacy Centre executive director John Lawford said in a phone interview.
Two weeks ago, Reuters reported that the Liberals are considering instituting a price cap on telecom services as part of their election platform. Industry experts told The Wire Report that, as big a shift as that would be, it's feasible for a future government to implement such a measure. And while the chances are remote, both Lawford and a telecom industry source said it's not an impossibility.
It's part of a wider conversation about telecom pricing in Canada that's likely to be the most high-profile telecom and media election issue. But it won't be the only one: the regulation of foreign streaming services is also set to be part of the conversation, while talk of a possible ban on Huawei Technologies Co. Ltd. equipment from 5G networks has received more definitive lip service from the Conservative camp.
The Wire Report will be closely following how this fall's federal election campaign touches on wireless, broadcasting, rural broadband and digital media, as well as issues like internet policy, copyright and privacy. We'll be analyzing policy promises, fact-checking statements and keeping you up to date on all developments.
In this pre-election platform edition, we take a look at some of the promises that have been unveiled and hinted at so far.
Price caps on telecom services
So far, the only party that has officially promised price caps if elected is the NDP, which says on its website that it would cap prices to save consumers an average of $10 a month on their wireless and internet bills, ensuring Canadians "aren't paying more than the global average."
But while the Liberals have been pushing affordability of telecom services for a few years, the idea of price caps on telecom services has struck many industry-watchers as unusual.
That's because it would put Canada out of step not only with most other jurisdictions around the world, but also reverse a decades-long trend in Canadian telecom policy of moving away from price regulation, they said.
"It's like going back 30 years in time," said Johanne Lemay, co-president of consulting company LYA.
The last time the federal government implemented limits on telecom price increases was during Pierre Trudeau's time in government, as part of an attempt to fight inflation in what was a very different economic environment, a long-time industry observer noted.
Since the 1993 Telecommunications Act allowed the CRTC to refrain from regulating services, the commission has increasingly done so, and the majority of rates are now unregulated. Retail wireless rates, for instance, have never been regulated, the observer pointed out.
But that piece of legislation is currently under review, with an expert panel's recommendations to the government on what changes should be made to the law due in January 2020. 
One way the government could implement price caps is through reviewing and reversing a CRTC decision, the industry observer said.
The benefit of a proposal like price caps over something like mandating access by mobile virtual network operators (MVNOs) to incumbent networks — the second option under consideration by the Liberals, according to Reuters — is that it's easy for voters to understand, Lawford said.
Telecom companies would have to brace for a negative financial effect, affecting their valuation as well as future investment, according to analysts. But the specifics of the extent of that financial hit can't be determined without knowing what the price cap would look like, analysts and the industry insider agreed.
The debate around telecom affordability may, still, center on proposals other than price caps. We'll have more details on that once the parties release their election platforms.
Netflix et al.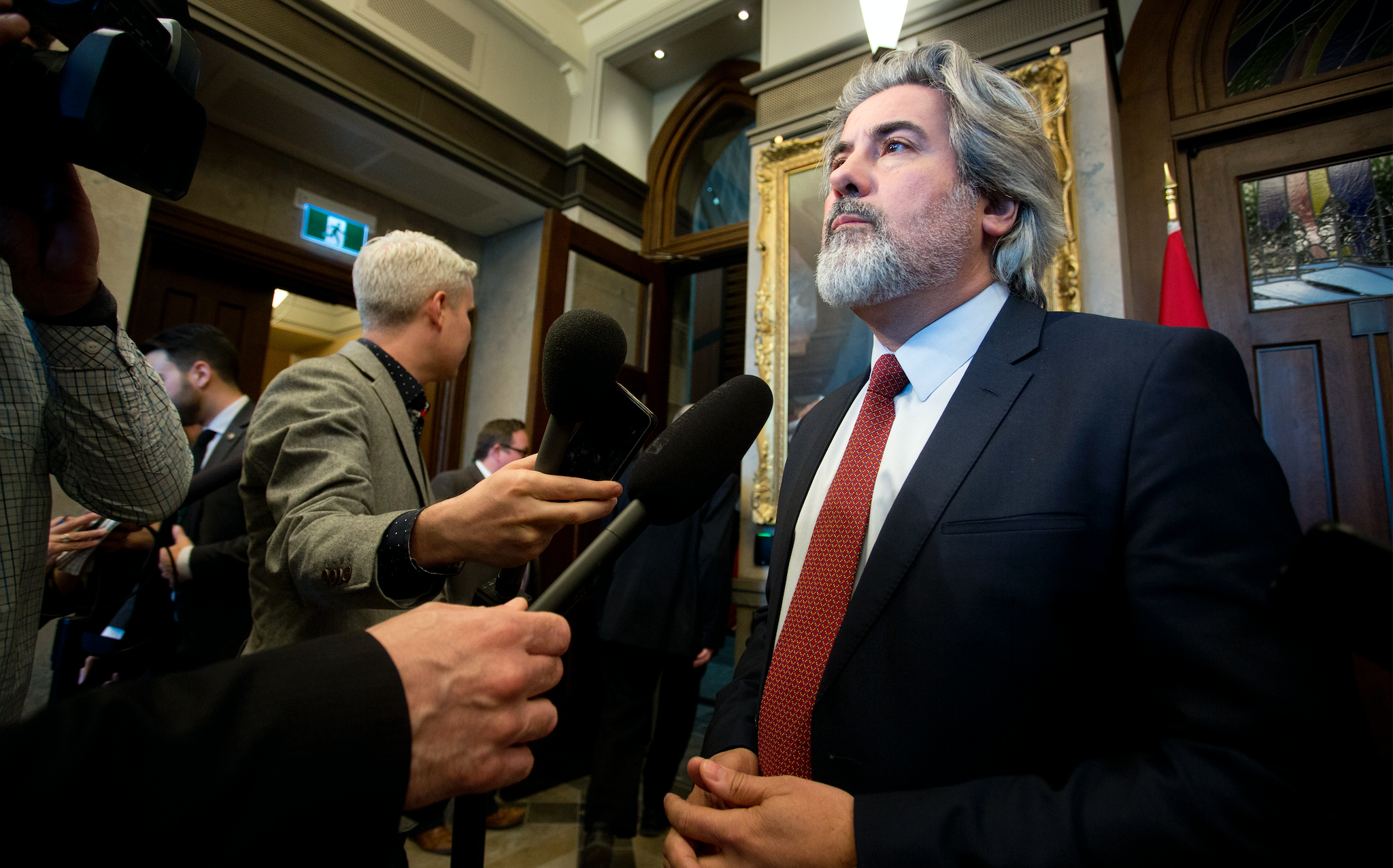 Media issues, specifically centering on foreign streaming services, are also very likely to be an issue this fall. Last time around, Stephen Harper's Conservatives campaigned against the idea of a "Netflix tax," which they accused the Liberals of wanting to implement, leading that party to repeatedly promise during and — in the four years since — that they had no such intentions. 
That's led to a situation in which the Liberals are less likely to propose a measure that would largely be more palatable to the industry and services like Netflix — simply extending sales tax to foreign streaming services, as the NDP is promising to do. There is general industry consensus on changing the tax status quo so that domestic streaming services are subject to the tax, a policy that the auditor general's office called outdated earlier this year. 
Instead, Heritage Minister Pablo Rodriguez has said he plans to force large online services to make and promote Canadian content on their platforms, while the Liberals have maintained that they're waiting for international consensus on the sales tax issue.
Huawei and 5G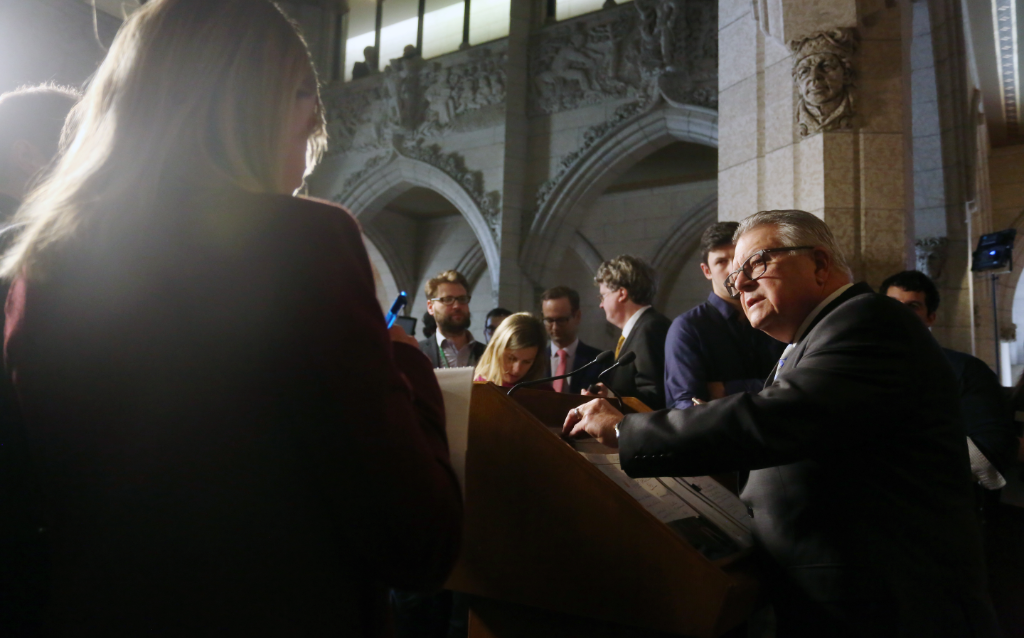 Whether the question of banning Huawei equipment from Canada's 5G networks comes up during the election may be up to the Conservatives. The Liberals have said they're waiting on an ongoing security review on the question, while Reuters reported in May that decision won't be coming until after Oct. 21. The NDP has criticized that apparent delay, but also said the decision on a ban should be up to national security agencies.
Conservative leader Andrew Scheer, meanwhile, has said he would "not allow Huawei to participate in the 5G network," but his office has refused to answer questions about what he meant by such a ban. That promise could be considered effectively meaningless, since it could include anything from a total ban on all parts of the network that would force carriers to rip out existing equipment, to a continuation of the status quo.
That's because there is already an effective ban on Huawei equipment in the cores of Canada's telecom networks, leaving the option for a future government to simply formalize the current situation and spin it as having taken action on Huawei. That scenario would leave the telecoms that currently use Huawei equipment, notably Telus Corp. and BCE Inc., essentially unharmed.
That wouldn't be the case when it comes to a second option: forbidding telecoms from using Huawei equipment in the radio access portion of 5G networks. Bell has reassured investors that the company hasn't picked a 5G vendor and that a ban wouldn't delay its 5G rollout, while Telus also told financial analysts such a scenario would be manageable. 
But that's not quite the same story Telus was telling the government behind the scenes. According to secret documents obtained by The Wire Report through an access to information request, within a week of that same call with analysts, Telus was warning the government that a ban affecting the radio access portion of the network would have "far reaching impacts" and cause the deployment of 5G in Canada to be "greatly delayed."
The reason is because companies that currently use Huawei equipment for 4G wouldn't be able to switch to another vendor for 5G without replacing existing equipment, and a "stand-alone" 5G network isn't currently feasible, Telus told the government.
But Huawei may not be the only wild card election issue that could affect telecom, media and tech companies.
On Friday, for instance, the Conservatives promised to implement new cabinet and expert committees dealing with cybersecurity, as well as new rules for electronic data collection and technologies like the Internet of Things and artificial intelligence. We'll be keeping close watch on how the other parties respond to that and other related issues in the weeks to come.
— With reporting by Anja Karadeglija at akarad@thewirereport.ca and editing by Ahmad Hathout at ahathout@thewirereport.ca